There's nothing more inviting than the lingering sweet aroma of freshly brewed coffee in the air, especially in the morning. Yes, inhale all that goodness into your soul. You can call me a caffeine fiend, I have no shame! So naturally when I stepped foot inside Ogawa Coffee, I was at home…or you can accurately say, in heaven! I'm sure a few of my Boston bloggers can vouch for me also. The Japanese take their coffee and craft very seriously. Seeing, (and tasting), is believing! 😋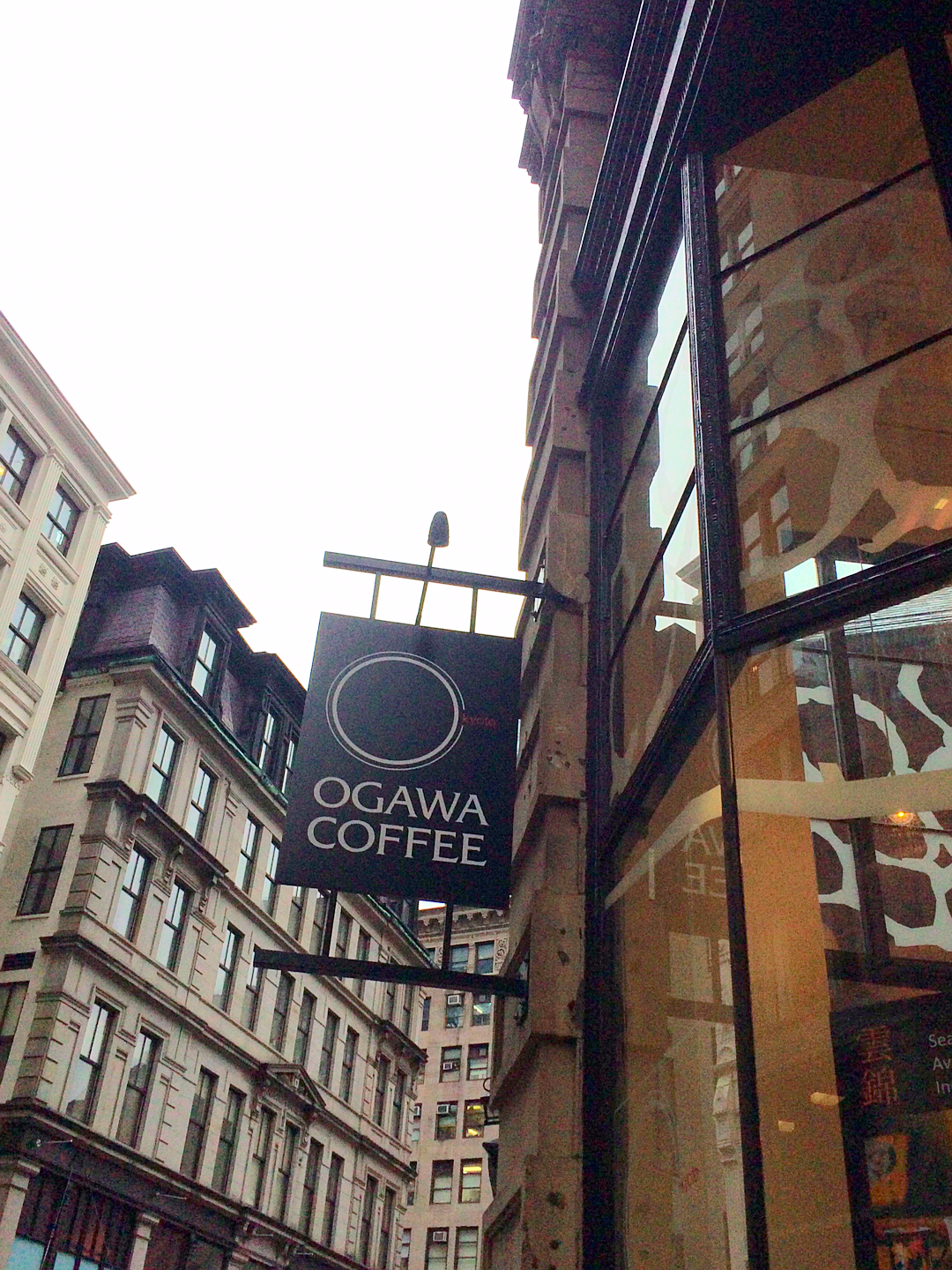 Situated in the bustling financial district in downtown Boston and recently opened this past May, this is Ogawa's first international location outside of Japan. I'm certain it won't be their last! Their coffee artisans hail from Kyoto, Japan, and they work so diligently on their craft and it's evident in their work. It is truly a joy to observe and a pleasure to sip! The coffee beans are of high quality and meticulously selected from around the world.
The artistry is even remarkable in their delectable desserts…Sweeeet!
Presentation seems to be a common theme here. I love how the details aren't missed in the high ceilings either!
…Hey, I blend in with the theme! I call this my "Astronaut Chic" look. Haha!
A cup of holiday cheer to lift your spirits up!
I've thoroughly enjoyed my stay a latte, but it's time to peace out!
What are you waiting for?! Stop by Ogawa for your holiday java and come by to experience the Japanese coffee culture at this fine establishment!
For more information on Ogawa Coffee: http://www.ogawacoffeeusa.com/