It's comfy and chic – the athleisure, (think leisure and sportswear), attire is my go to look when I don't feel like dressing up or if I'm on the run on a busy day. Trust me, if I can be in yoga pants all day I would! 😋  Running around in your athletic wear has become the new norm now because it's so fashionable and it can easily transition from day to night, from the gym to the office and straight to happy hour.
I love these mesh panels because it gives my yoga pants a slight edge and its breathable and stretchy fabric allows me to move with ease, and the cut is so figure flattering! Fashion that serves a function is always a plus in my book. Don't worry, the fabric is thick enough so you don't have to fret over see-through mishaps! Aritzia has a nice selection you can choose from. You can purchase the look here.
Taking a casual stroll at the rose garden…can it be summer forevah, evahhh?! I can get used to this.
Take your look to the next level and sport your favorite leather jacket, or add an accessory that does not clash with your outfit. Think sporty chic. You can wear a leather cap, aviators, or what I like to do is tie a flannel shirt around my waist. Simple adjustments that make a statement are key.
Speaking of accessories, I'm jamming to my favorite beats with these beautiful surround sound quality earbuds! It comes with this luxe leather case to store them in, and it's anti-tangle cord is so ideal for someone impatient like me. Haha. Hey, time is of the essence! Use my code "VibeinStyle" for 15% off and enjoy endless hours of music.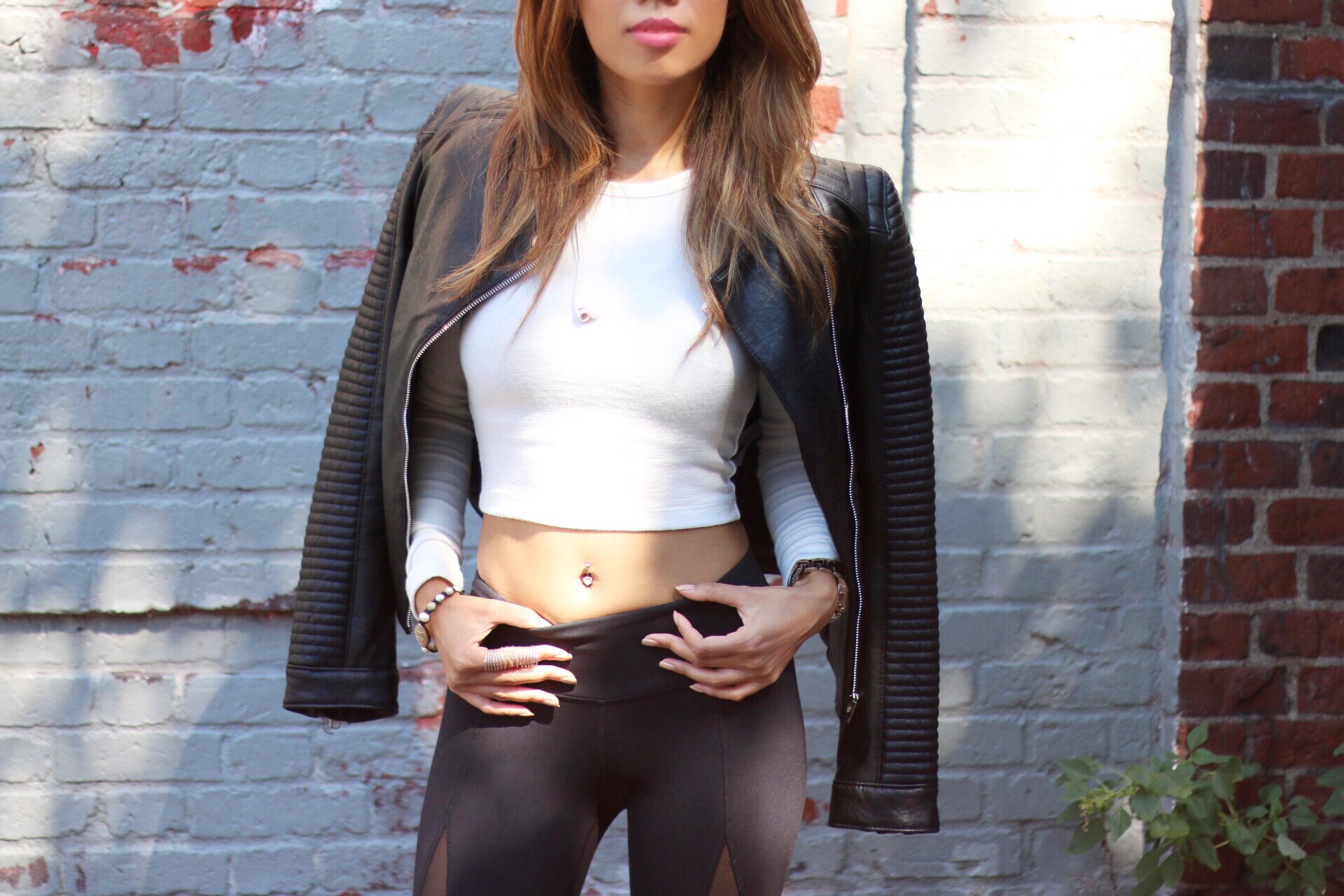 Keep it fly and keep it fresh…
I think anyone can achieve an effortlessly chic athleisure look; all you need to do is incorporate your own flair and flavor. I'm a tomboy at heart so I love how I can sport this look and feel super comfortable in my own skin. Don't worry about what's trending and hot at the moment because if you rock it with confidence that's all that matters!
Until next time, loves! Xoxo