Sorry I have been MIA from my travels and life just happens sometimes, but I'm baccccck! 🙂
Nothing makes me feel more confident than an amazing outfit that conveys how much of a bad ass I am. Watch out now! Haha! I am obsessed with this look because the rugged and edgy feel from the joggers paired with the sexy mesh top and peekaboo bralette softens the look. The fab faux fur jacket ties the ensemble perfectly, giving it that glam rock rebel feel!
Honestly these
glasses
look great with anything and everything under the sun! I've rocked them in the fall and transitioned it during the wintertime. I love pairing it with a lot of my looks if you haven't noticed already! I think fashion is about staying true to your essence, but stepping out of your boundaries every so often. I was a tomboy growing up and I love how the tomboy chic appeal represents that, and the boldness represents my feminine side. The hard and soft contrast is the perfect combination together! These super soft joggers are loose enough to contour the body, yet at the same time very form fitting to show off your curves. You can purchase the joggers
here
from Urban Outfitters – I love shopping there for unique pieces. I've had these Kelsey Dagger leather booties since last season that I still rock from time to time because it's still so edgy.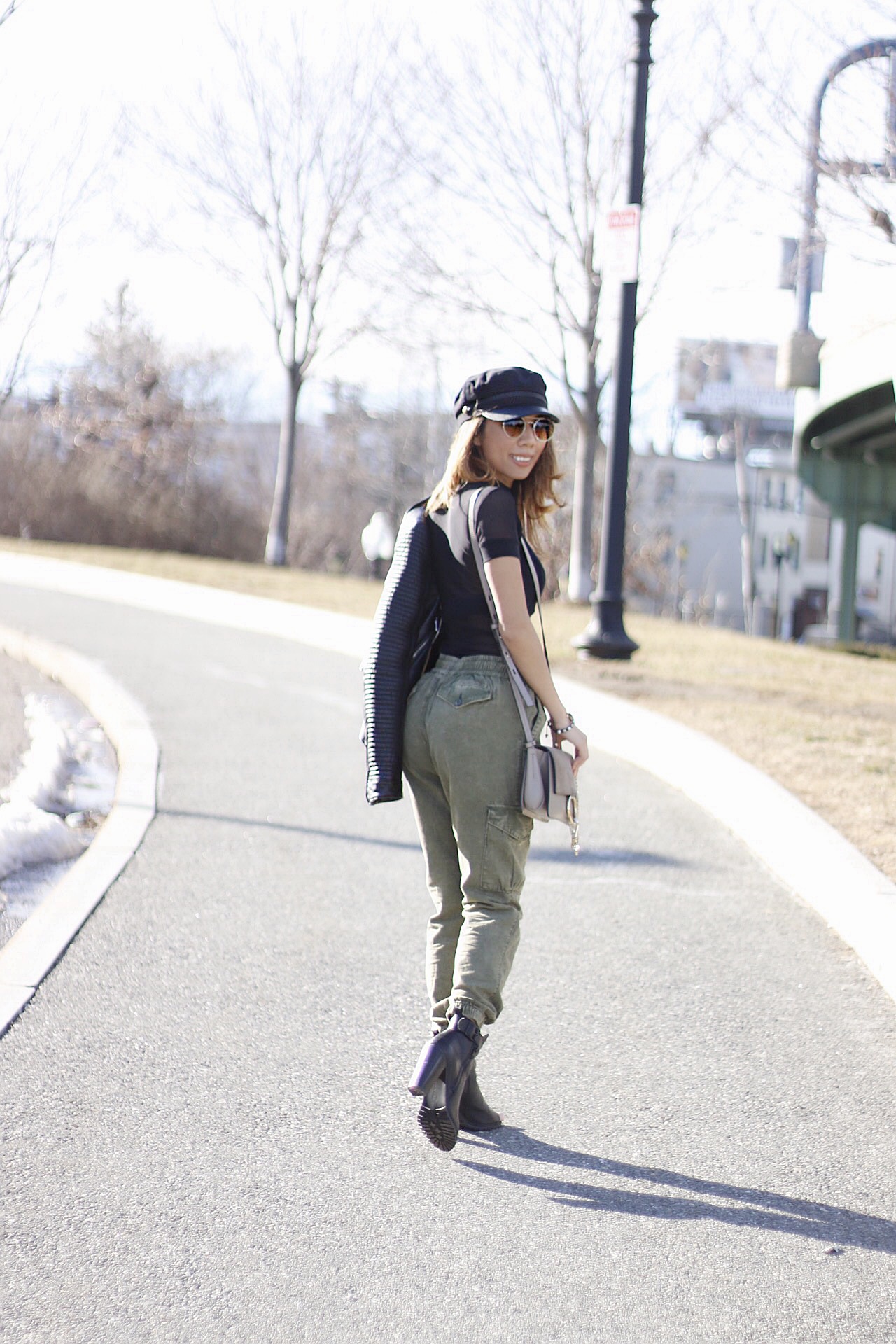 Walk and rock your look in confidence, babes. You don't have to splurge to look splendid! The key point to keep in mind is to shop for items that are of quality, timeless, and something you truly love. Styles get recycled time after time so don't fret if it's not "on trend" at the moment. Make it work and work it!
As always, thank you for reading everyone! XO