Last month I was extended an invitation along with my blogging babes to experience Providence, Rhode Island, and all that this charming city has to offer. We stayed at the stunning Renaissance Hotel located right in the heart of Downtown Providence. If you're looking for the prime location, then look no further! It is within close proximity to all the hip and happening spots and jam packed action.
Picturesque Providence has something for everyone! Immerse yourself in the incredible arts and visit historic College Hill, marvel over the amazing preserved architecture, fancy yourself with fine dining, and get your explorer on! What I love most about this quaint town is the diversity and its unique character. I was pleasantly surprised by how big this small city packs a punch!
A huge thank you goes out to our super star host, Christina, and the stellar team at
GoProvidence
, we had no time to be bored with an exciting itinerary. We eagerly navigated our way around town! …And that we did! Our first stop was the Providence Art Club, founded in 1880. Today the club still sponsors and supports the visual arts throughout the city which includes ongoing monthly exhibits, art classes, programs, and other exclusive activities. (They also offer their venues for private functions such as luncheons or weddings if you're a member!) It was such a privilege and honor to have an intimate lunch and tour of the Providence Art Club, many thanks to David, the President, and Tom for their time. The gallery was exquisite and the importance of women's roles and contributions to the club was so inspiring. In honor of Women's History Month, the exhibitions in March celebrated and featured works of art from women artists who have 'made their mark' in the early years at the art club. The Providence Art Club was the first art club to admit both men and women! How kick ass is that?! GRrRL Power! The tour was truly a treat and we were ready to head back to the hotel and relax a bit before a delicious dinner! That evening we had the pleasure of dining on a 4-course meal at the charming
Birch
in bustling Downtown Providence. The food was superb and just the perfect portion prepared. It's such a neat restaurant for a night out with your friends or if you're planning on date night, book a reservation here and charm their pants off! 😛 Ahhh, our satisfied bellies were full and we were content from our adventurous day of venturing out and about. I was super anxious to get back to my room and relax!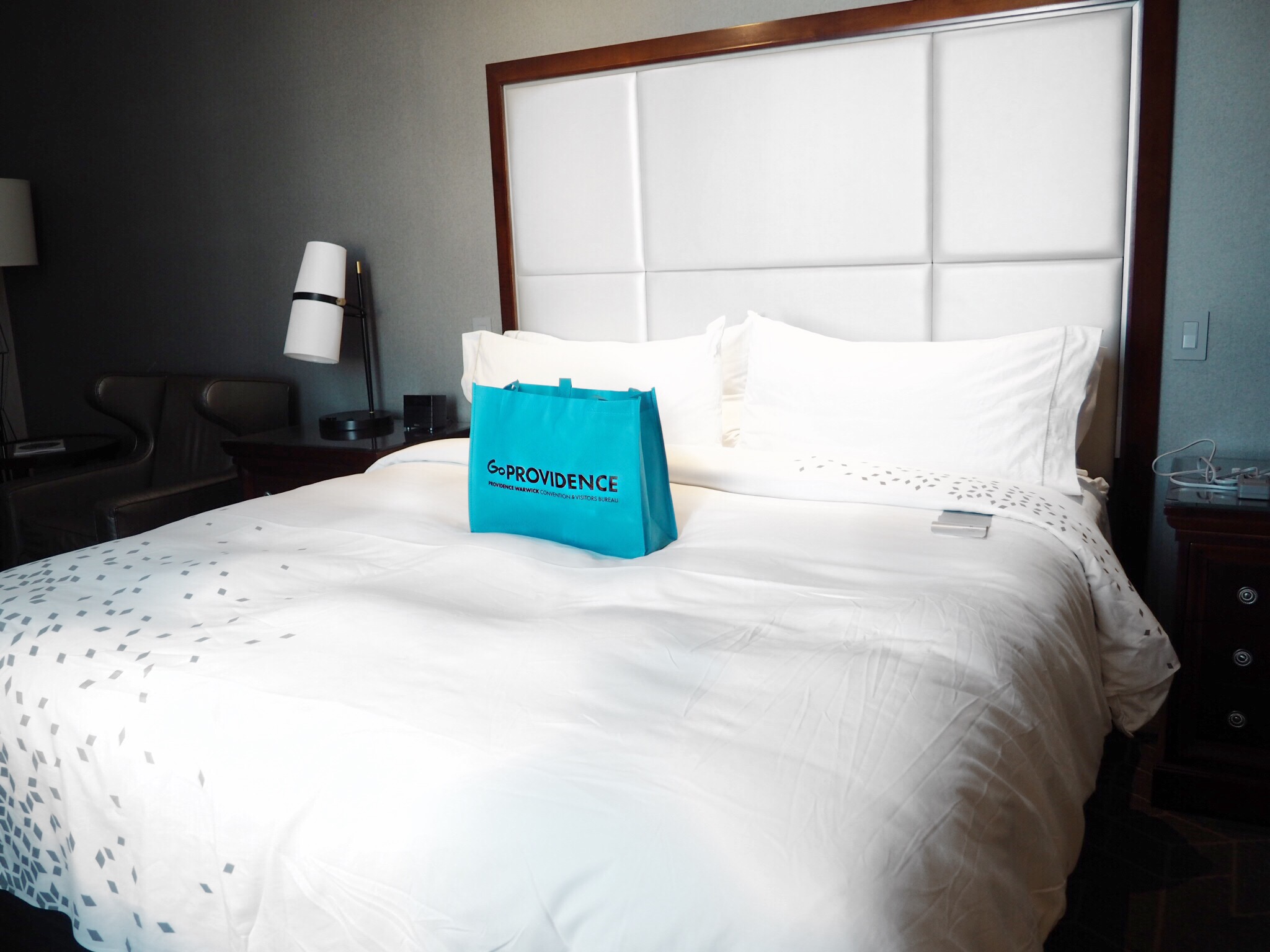 I slept like a baby and greeted the morning with enthusiasm!
Up and at it again!
Off to the StyleWeek Offices we go…
StyleWeek
came into fruition in 2009 with the idea of connecting the community, buyers and press with fashion design throughout the Northeast. Not only does it shine a light on Providence as a center of innovation by bringing fashion and culture together, it's a great boost for the economy too! With that said, we are sooo excited to attend StyleWeek in September! It is so inspiring to see the unwavering support from the community here, all for the love of the arts!
We loved our visit with Rosanna – total girl boss! I love her passion and enthusiasm. She is so sweet and gave us sage advice about the fashion industry and how important it is to align ourselves with the right people. Good to know we are on the right path!
…Back to business and a well deserved lunch at Tom's Bao Bao!
I have so much more appreciation eating these steamy and savory buns after being schooled by Mike, the manager. Thank you for our lessons and the delectable bites, I bao down to the art of making these bad boys! I find eating them a lot more fun though! 😛
…Now off to a little more sight seeing! After an exciting time exploring, we ventured back to hotel to unwind for a bit before getting dolled up for a girls' night out! There was never a dull moment on this trip! We ended up at the
Rooftop at the Providence G
that night. OMG, Delicious food and such a cool ambiance! Jam away to the DJ's set after hours and enjoy incredible views of the city with their open rooftop deck. Sunday morning was our last day and I could not think of a better way to end it than with a scrumptious and mouth watering brunch at the whimsical and super quirky
Duck & Bunny
'snuggery'…everything was impeccable! Finally we made our way back to the Rhode Island State House. The beauty of it is truly awe inspiring in person! We wined, we dined, and we had a wonderful time in Providence! I love the overall vibe in this electric city and I cannot wait to head back here in the warmer months. The best part is it's only a 45 minute drive from Boston!
Boredom does not exist in a place like this! It's a vibrant city renowned for its rich history, preservation of the arts, fine dining, and so much more. What are you waiting for?!
For bookings and reservations please visit: www.renaissanceprovidence.com
This trip was sponsored by GoProvidence. All views and opinions are my own.