New York City is always a great idea and the energy here is like no other! Naturally when my blogging babes and I were invited for a weekend getaway we delightfully accepted. I'm such a city girl at heart and every time I visit NYC there's always something new and exciting to explore here whether it be New York Fashion Week, a Red Carpet movie premiere, or simply a fun girls' weekend getaway. It never gets old! We stayed at the iconic Warwick New York in Midtown Manhattan located right next to Central Park and other cool attractions, not to mention endless retail shopping. The staff was very attentive and accommodating to our needs and the rooms were so charming and cozy. Our stay could not have been any more pleasant!
Absolutely adored the vintage meets modern elegance appeal at this Midtown Manhattan gem! Did you know that Elvis Presley, The Beatles, and celebrities alike were hosted at this historic and charming hotel?! What a coincidence, I'm a rock star in my own right so I'm in my element! HAHA 😋
We had an amazing dinner at Randolph's Bar & Lounge at the Warwick! It was named after William Randolph Hearst, who built the largest chain of American newspapers in the 19th century and media company, Hearst Communications. The classic decor exuded sophistication without being too stuffy. Kick back and relax here from a busy day in the city or unwind at the bar with a few cocktails. The dishes and the drinks served were absolutely phenomenal!
After our delicious meal, we proceeded back to our hotel room and called it a night since we had an early agenda the next morning. After all, we were only staying for two nights so we had to make the most of our time.
GOING UP!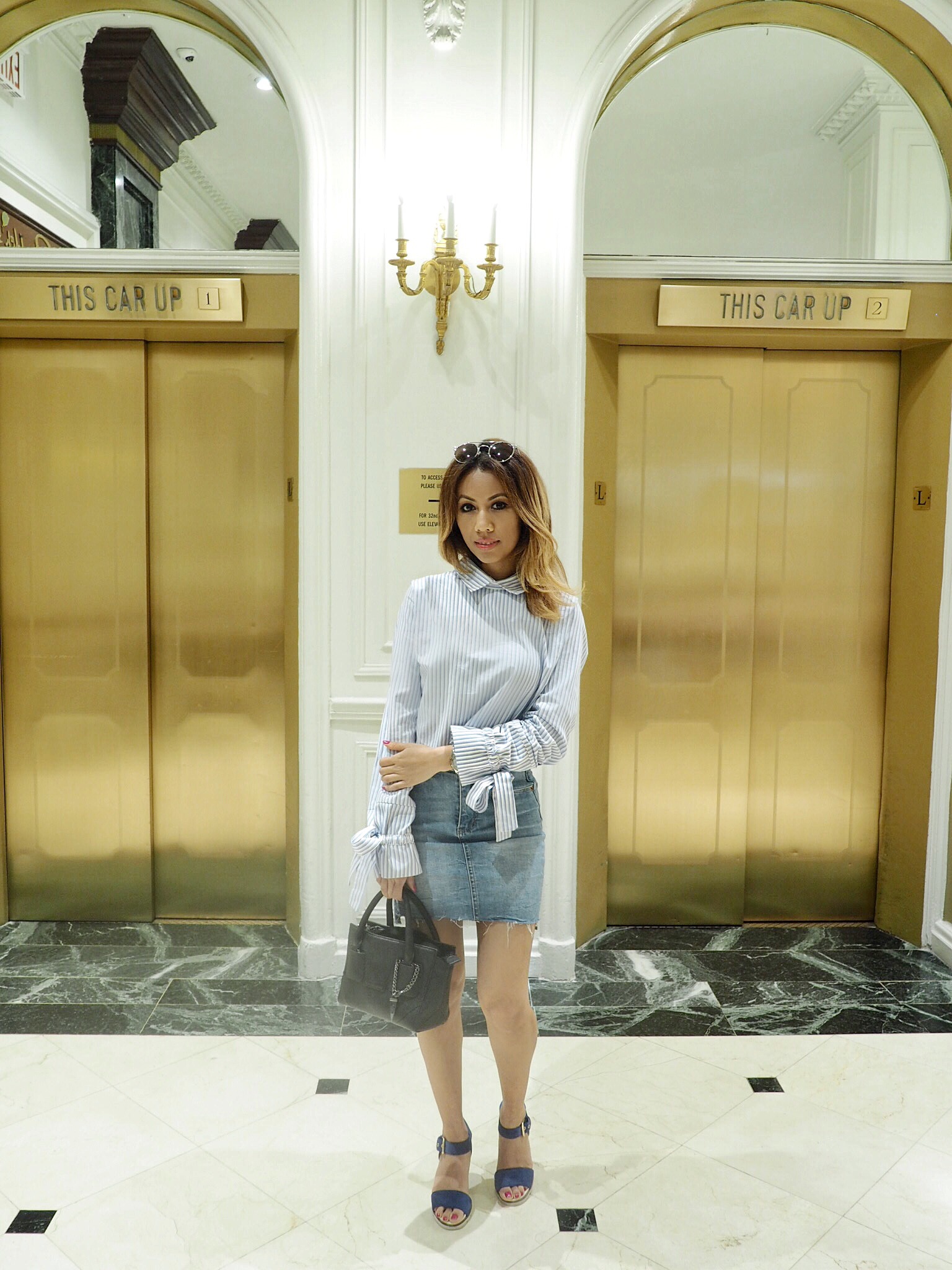 GOoOd Morning, NEW YORK!
After a delicious breakfast at Murals on 54 at the hotel, we ventured out to sight-see in the city.
Grand Banks is definitely the place to be and be seen on a gorgeous summer day! It's an oyster bar on a historic wooden ship, the Sherman Zwicker.  They serve up fresh and delicious seafood dishes, savory drinks – all with a spectacular view of the NYC skyline.
With LOCALIKE, Explore NYC like a local. There's no need for tedious web searches or guidebooks to painstakingly go through. This cool service customizes the itinerary based on you and your interests! Less hassle, more fun!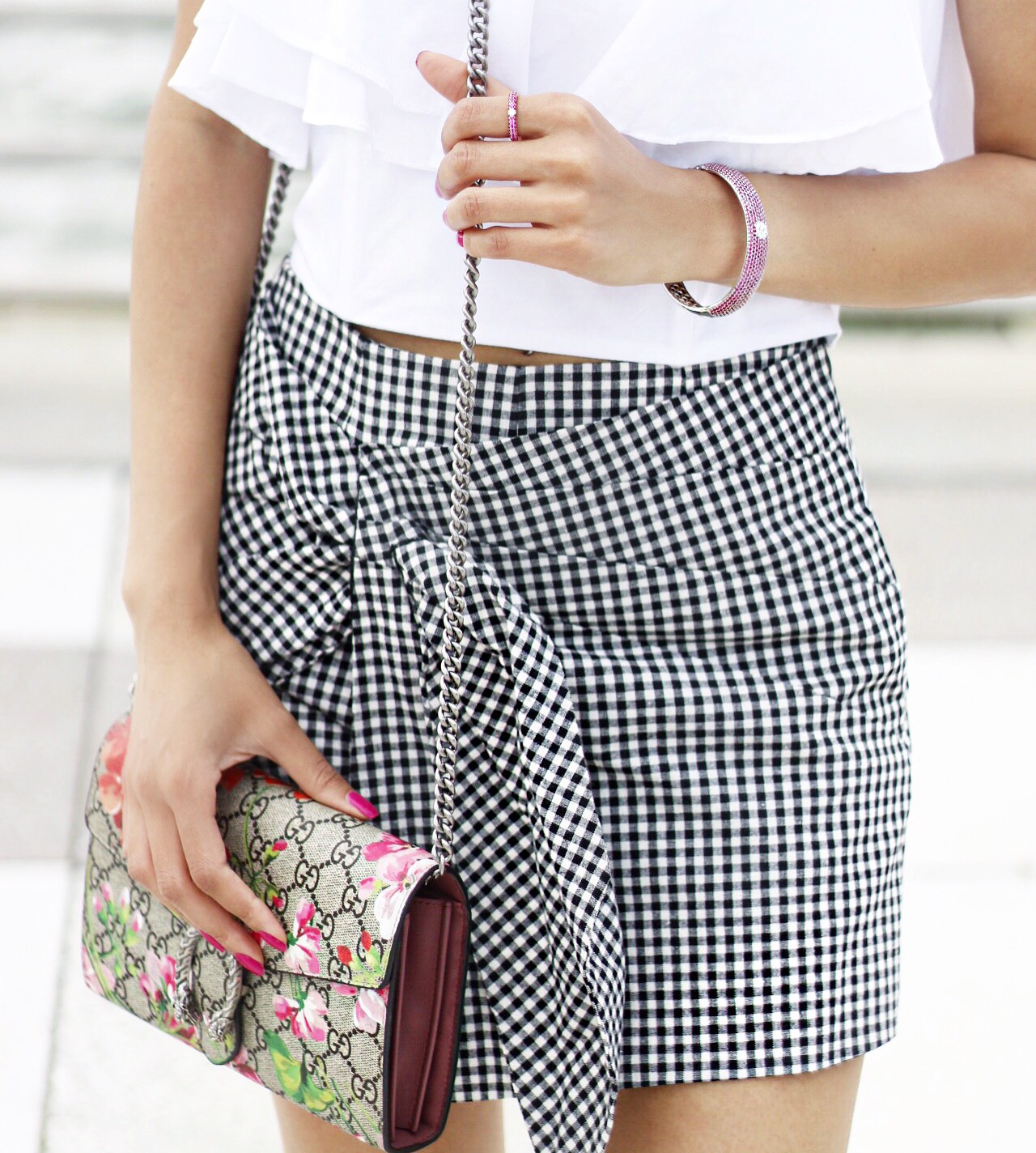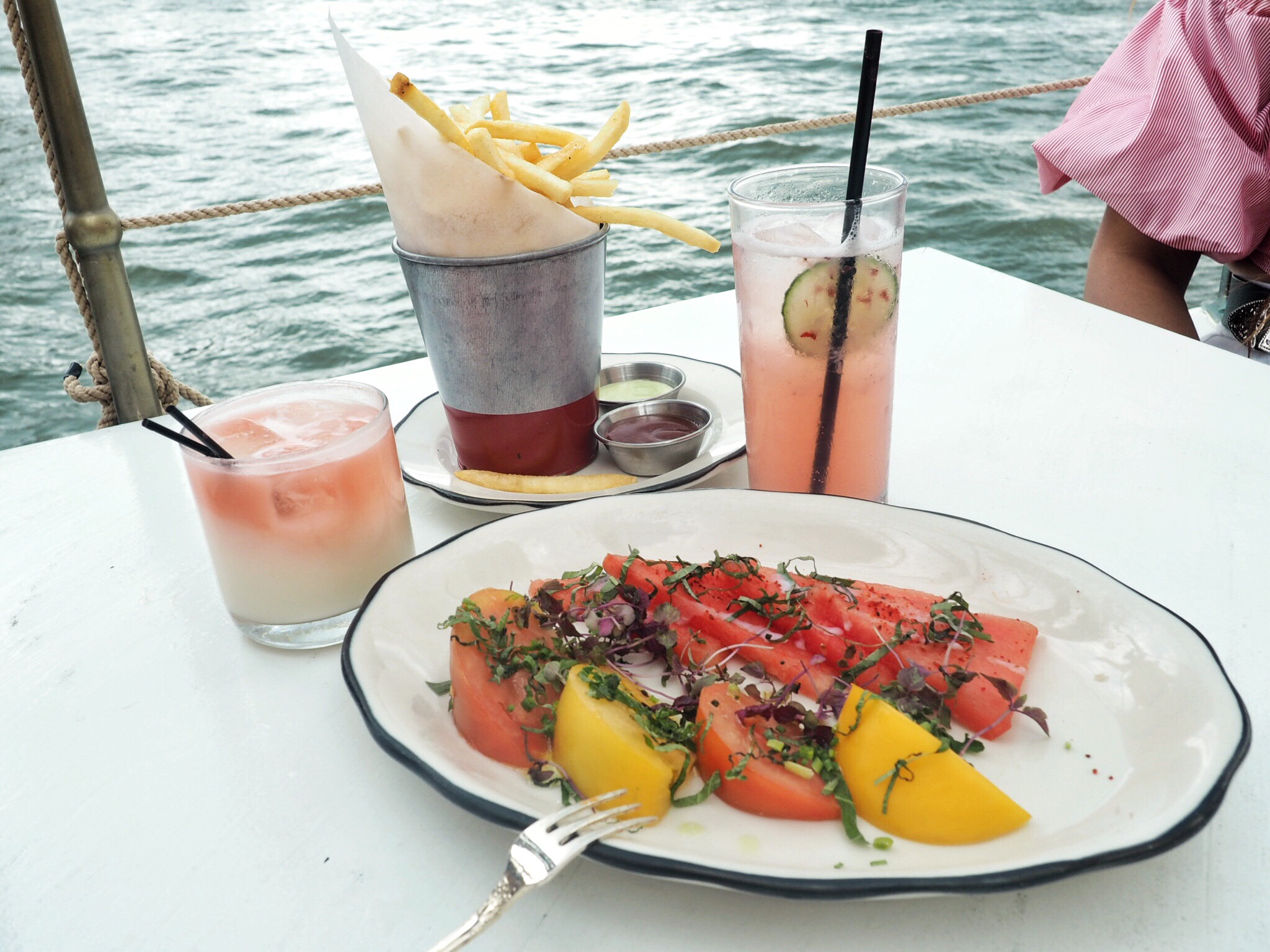 Refreshing drinks and a crisp watermelon salad with tomatoes was the perfect pairing! Oh and it's sprinkled with coconut shavings – yummy!
Food was followed by shopping since we burn the calories faster that way! Haha!
Sneakers and skirts are a way of life here, well for this city girl anyway! Haha It looks super cute and stylish paired together especially when you're rushing and running around town. I'm used to walking around A LOT since Boston is a commuting city, but on a much smaller scale.
We explored, dined out, went shopping, and did a little retail therapy! We couldn't wait to have a few cocktails and light bites at the Kimberly Hotel later that night! (I didn't capture any of the yummy food because we devoured everything!) 😛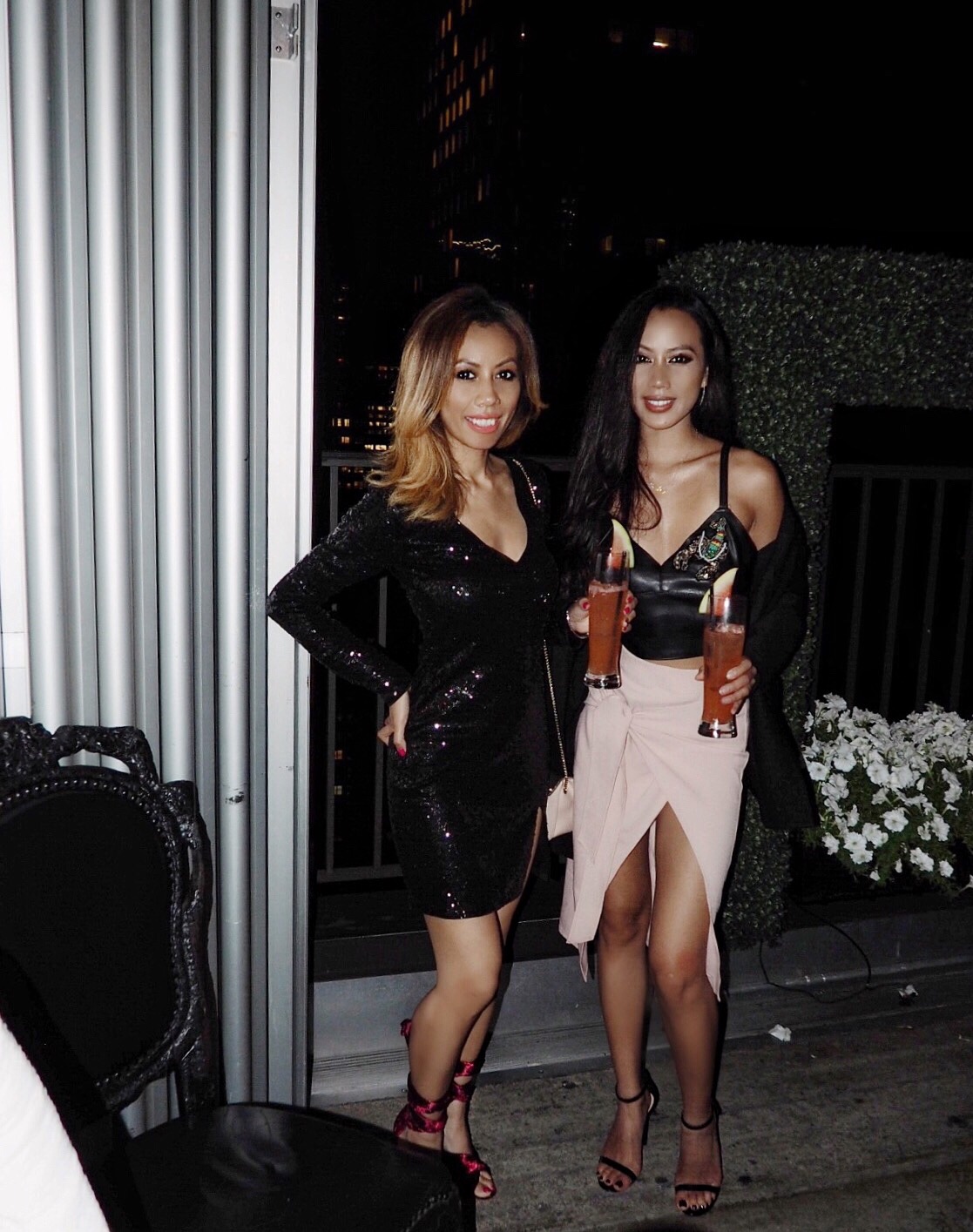 Upstairs at the Kimberly Hotel Rooftop had stunning views of Midtown Manhattan. This ultra chic hot spot was the perfect way to enjoy a watermelon cocktail overlooking the pretty city lights.
Now it's time to say goodbye…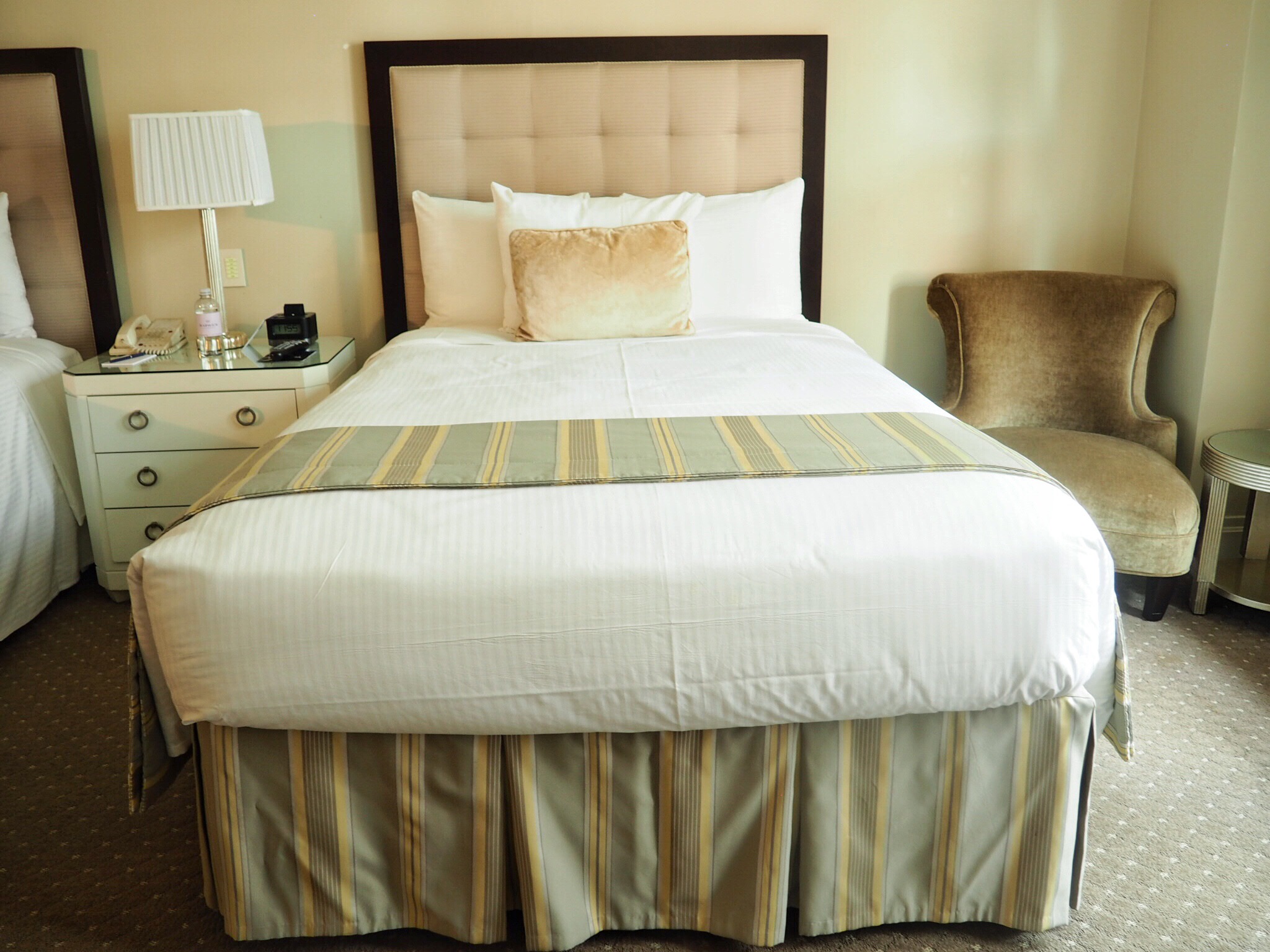 Good night, NEW YORK! Until next time! Take a bite out of the Big Apple and book your next memorable stay here. Trust me, you will never be bored in an electric place like this especially when you've got the keys to the city at your leisure and convenience.
As always, thank you for taking the time to read this, everyone! Get out there and explore! XO
For Bookings & Reservations please visit: www.warwickhotels.com
In collaboration with the Warwick New York Hotel. All views and opinions are my own.