Happy December, Lovies! I know, I can't believe it either! The chill is in the air, you're trying to lose those lbs. post Thanksgiving, and you feel like a stuffed sausage underneath all those thick layers! Have no fear, my fashion savvy army. I've got the perfect layering combo to combat the cold, pun intended! 😊
I love anything military inspired because it adds an extra edge to any ensemble. You can either dress up the look with a pair of bad ass boots or dress it down with a pair of cool kicks to achieve an effortlessly chic look. Whatever your preference, I'm sure you'll rock the look with your own twist because it's so versatile!
I layered my look with a white oxford underneath and a chunky knit sweater vest in a cream color over it. I loved the textures combined and it didn't feel bulky with my coat on! I tied in my look with a super cute necklace and my favorite boots of the season.
 Boston Strong!

Inspiration is everywhere…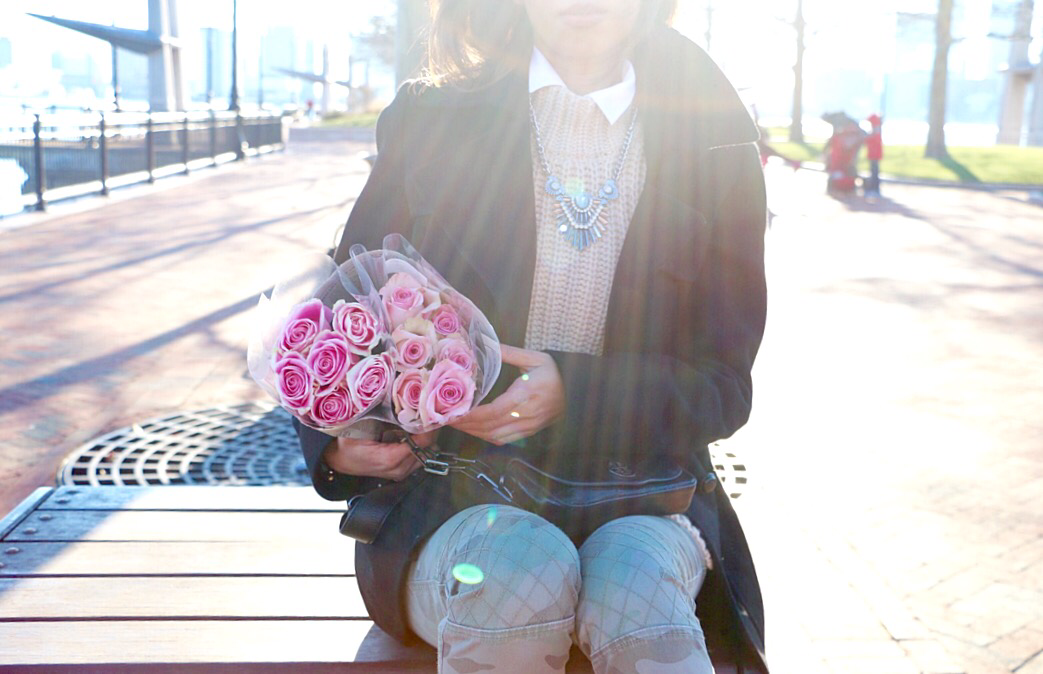 What makes an outfit stand out is your own personal touch and the attention to detail. Work around your staple piece and build on that; I chose my fatigue pants. Don't be afraid to experiment and most importantly, have fun with fashion!
I hope you babes enjoyed my post. Stay tuned for more updates! I would love to hear your thoughts.
XoXo