There are so many fun recreational activities to do during the summertime in scenic and historic New England that I sometimes forget that paradise is only a ferry ride away! Myself along with a few other fabulous Boston bloggers were invited to explore the charming coastal town of Nantucket. Boy, did we luck out; the weather couldn't be any more perfect! We had so much fun immersing ourselves with the beauty and allure of the island for the day. Not to mention, a little retail therapy never hurt nobody! We happily filled our satisfied bellies along with our shopping bags up while maneuvering our way through the quaint cobblestoned streets.
With that laid back lifestyle, you need that effortlessly chic ensemble. Luckily, I have you guys covered! Thank me later.
Keep it cool all summer long with these vibrant and soft to the touch Johnston's of Elgin light and airy cashmere scarves. Choose from a beautiful color palette with an array of styles from sweaters for that cool summer night to accessories, (for both men and women), to complete your summer look. It's that personal touch that makes an outfit a standout! Why blend in?!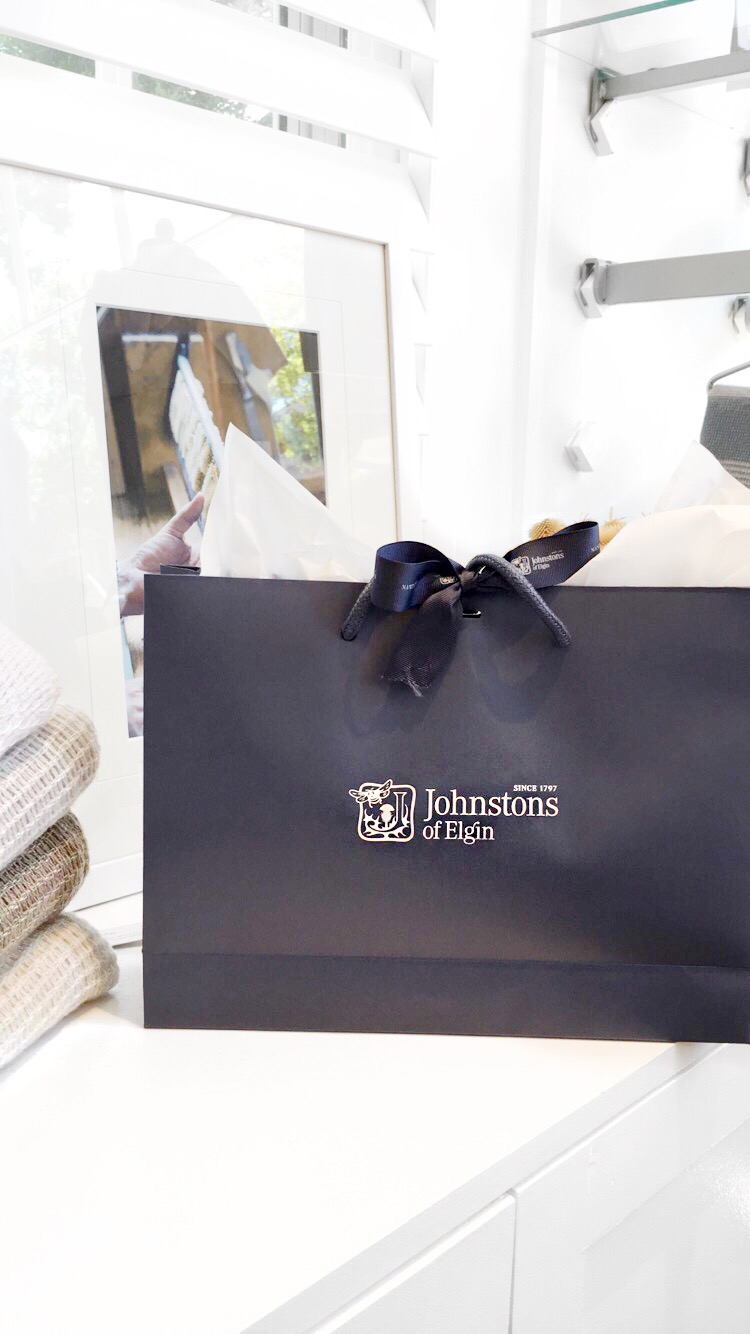 Thank you for our parting gifts! I cannot wait to rock my cashmere scarf! 😍
Our next stop was the super cute boutique store, Salt. They sell all things beach and everything sweet under the sun ranging from bathing suits, denim, dresses, accessories, and anything you need for that fabulous summer day out. I purchased a super cute white wrap top that can also transition into a swim cover-up. Score! Now off for some good grubbin' at The Tavern. I needed to refuel and recharge so I ordered the Fisherman's Platter to satisfy my voracious appetite from walking and shopping, okay, I'm just a fat kid at heart! 😜 It definitely satisfied my seafood cravings! Now for a brief intermission…haha! Just wandering through a passageway…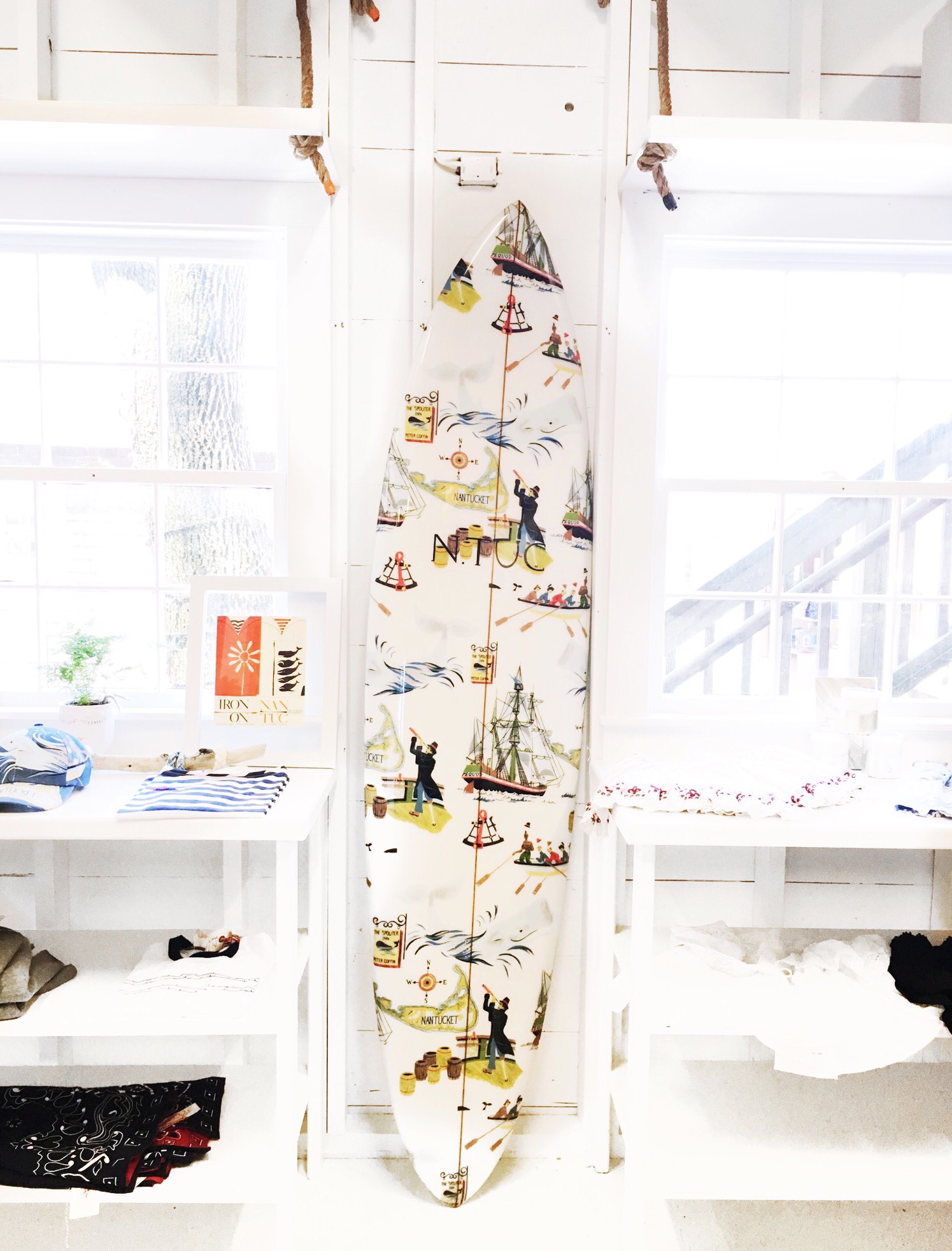 SURFS UP @ Skinny Dip Nantucket!
This bright, beautiful, and beachy boutique shop is filled with super chic summer styles for the island babe within! It's your one stop shop for what's hot.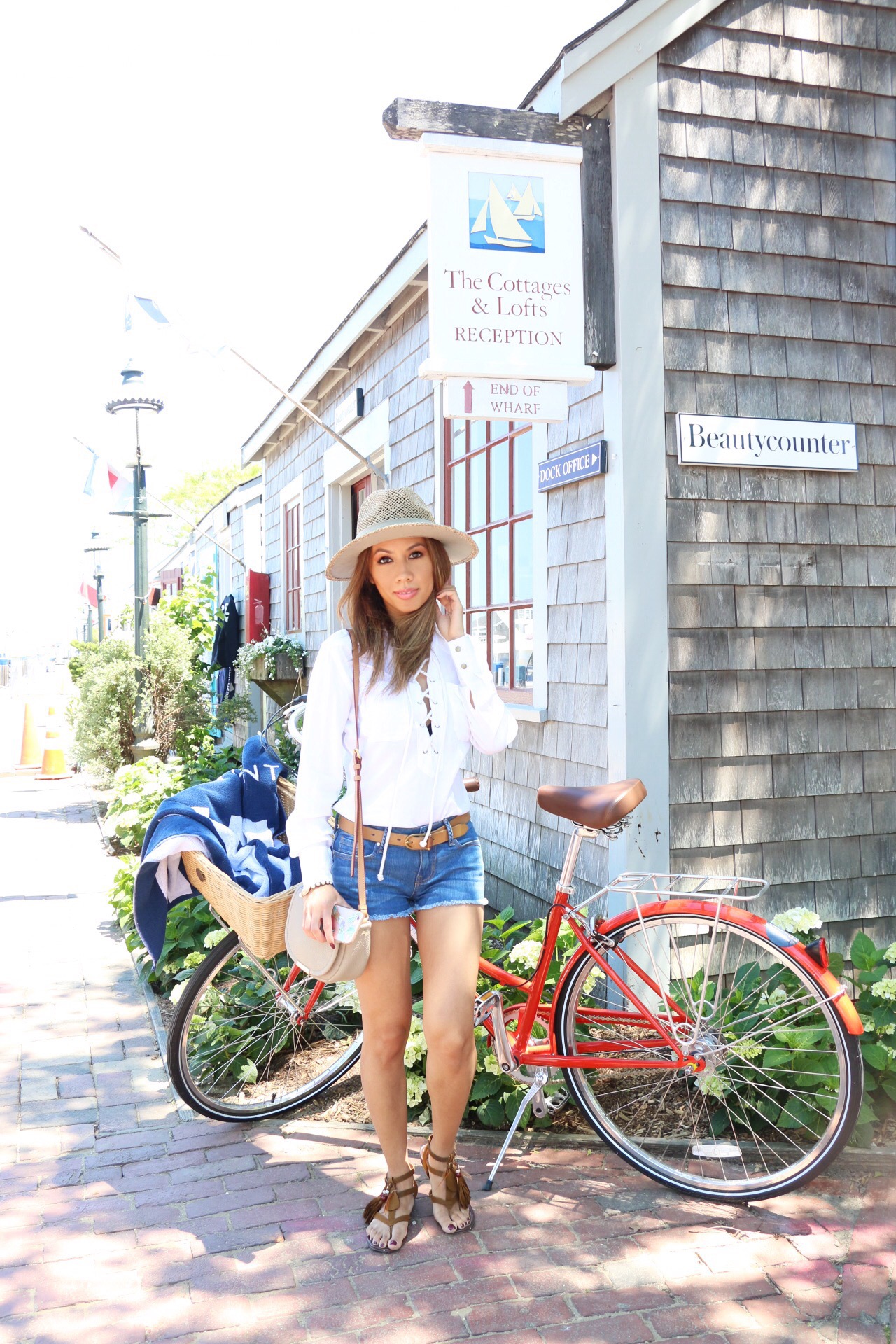 Next stop: Let's talk beauty!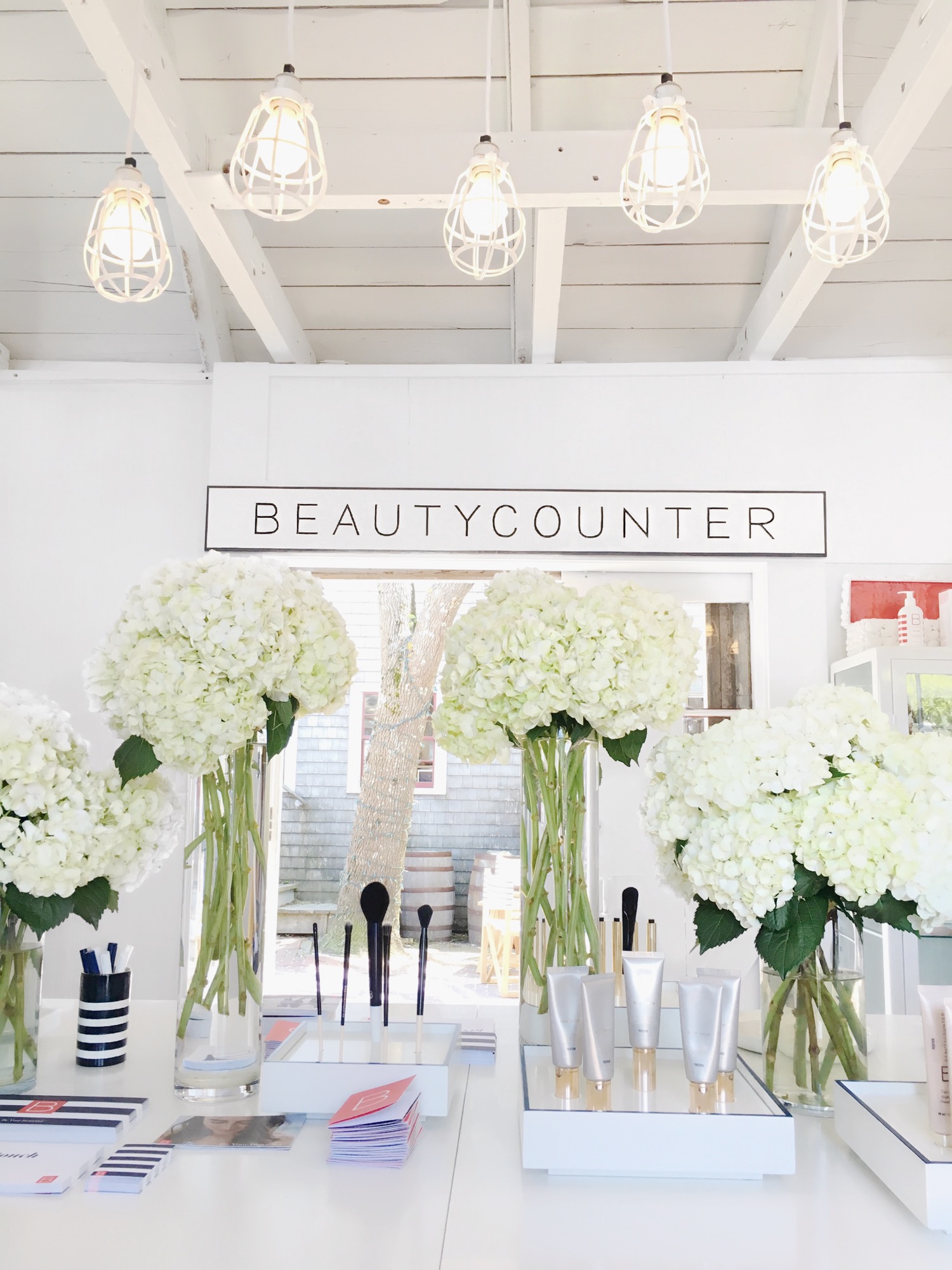 I love Beauty Counter's mission to make safer products for their consumers. I had no idea that the FDA does not regulate the thousands of harmful chemicals that are used in beauty products today! It's so important to be aware of what's going in our skin because everything we put on it, the skin absorbs into the bloodstream.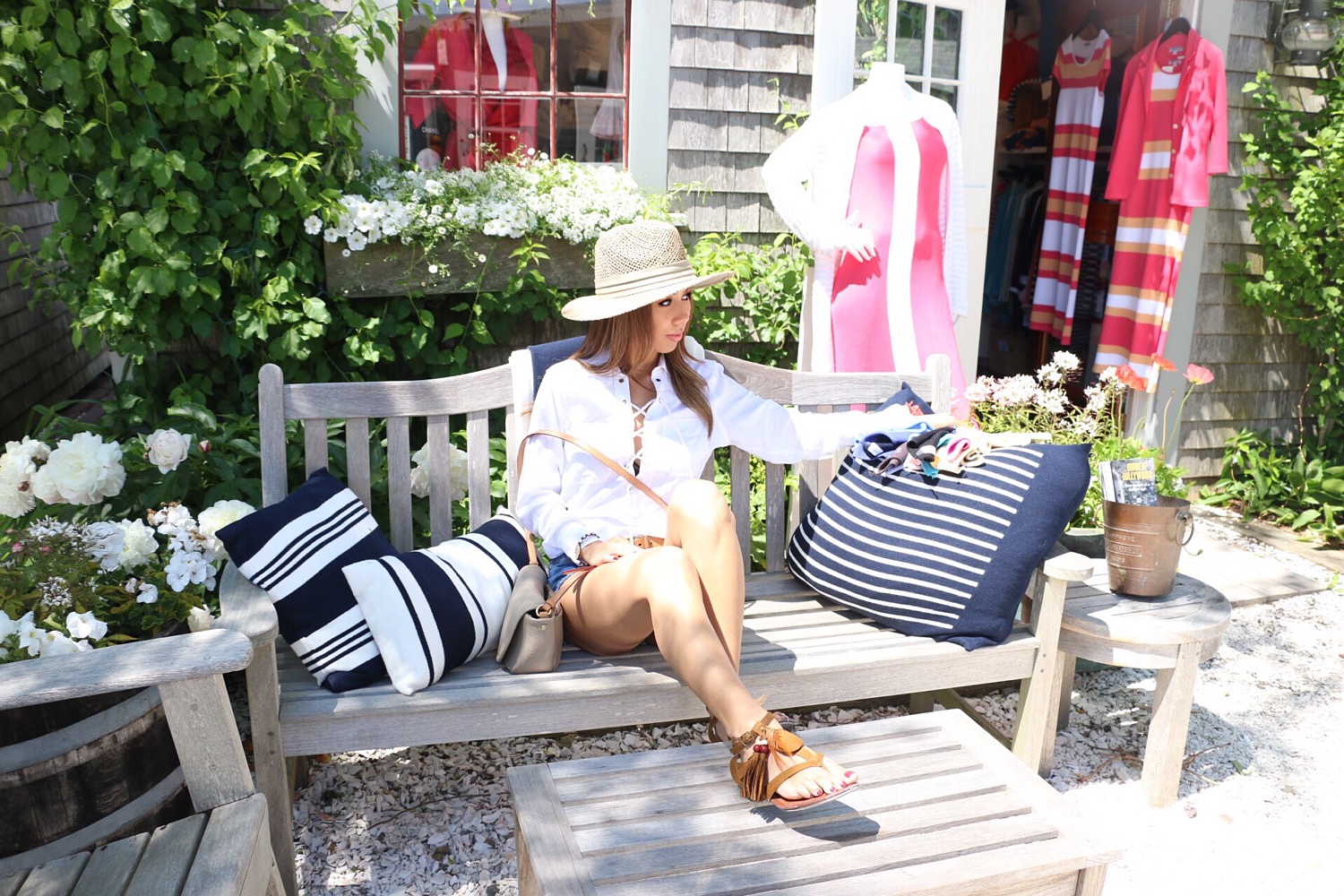 Now let's follow the loveeee to Love Shack, baby….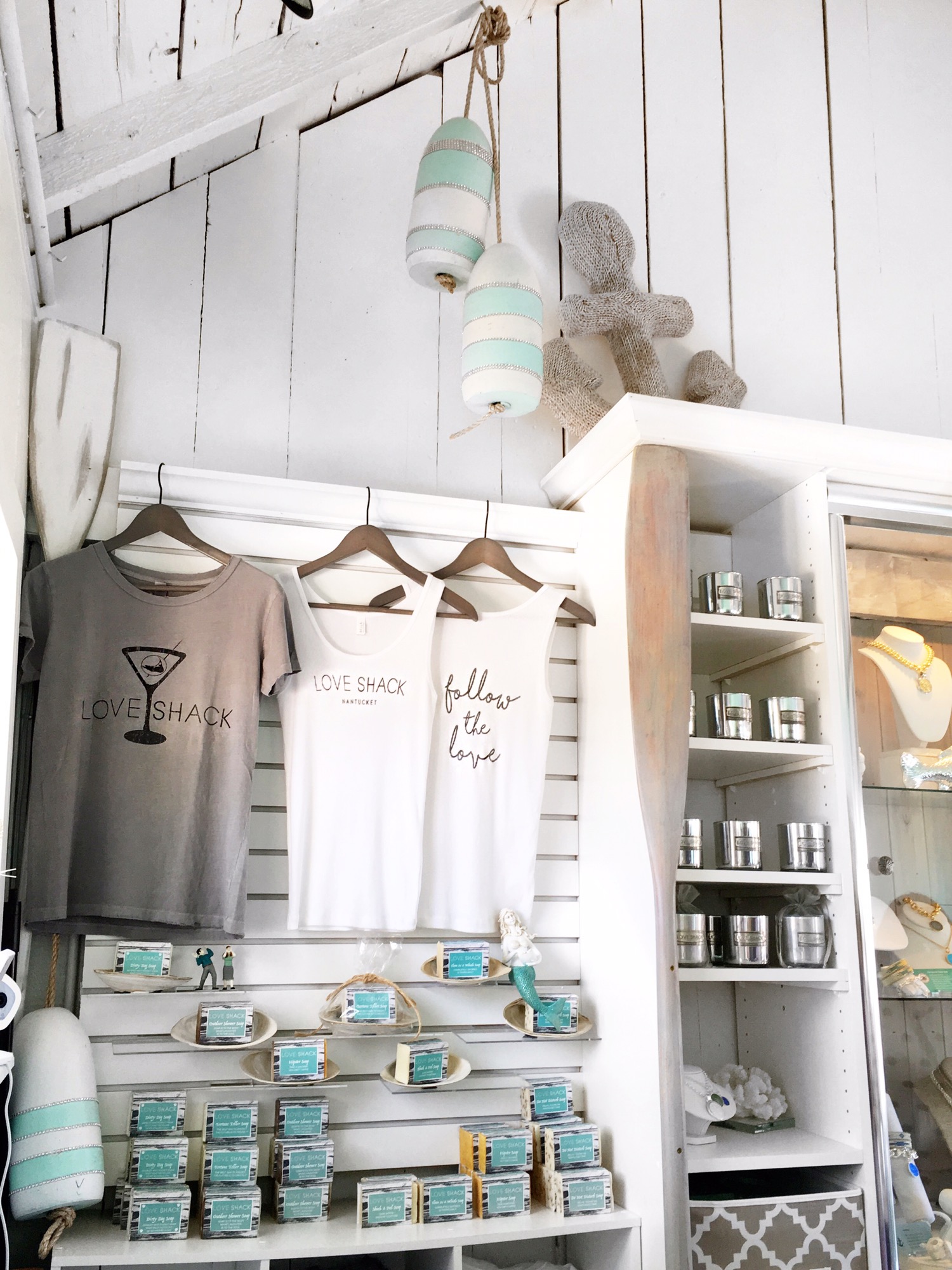 Every LOLA pendant is engraved with a powerful message on the back, perfect for your loved ones or yourself. If you're like me, nothing beats that daily dose of inspiration. It gives you that extra boost to get through the day. Nothing but positive vibes here, I love how each piece of jewelry evokes that! Thank you for your time and generosity, Lilith! (I ended up picking the gorgeous Lotus pendant.)
I want to spread the love everywhere!
…And the great vibes continues to Best of the Beach. You'll find all your beach needs here, and then some! Maybe you'll be lucky enough to be greeted by this cutie pie wandering around the store; she's so precious! I love how Nantucket is so dog-friendly. I was thinking of my Bambi the entire time and how much she would love it here!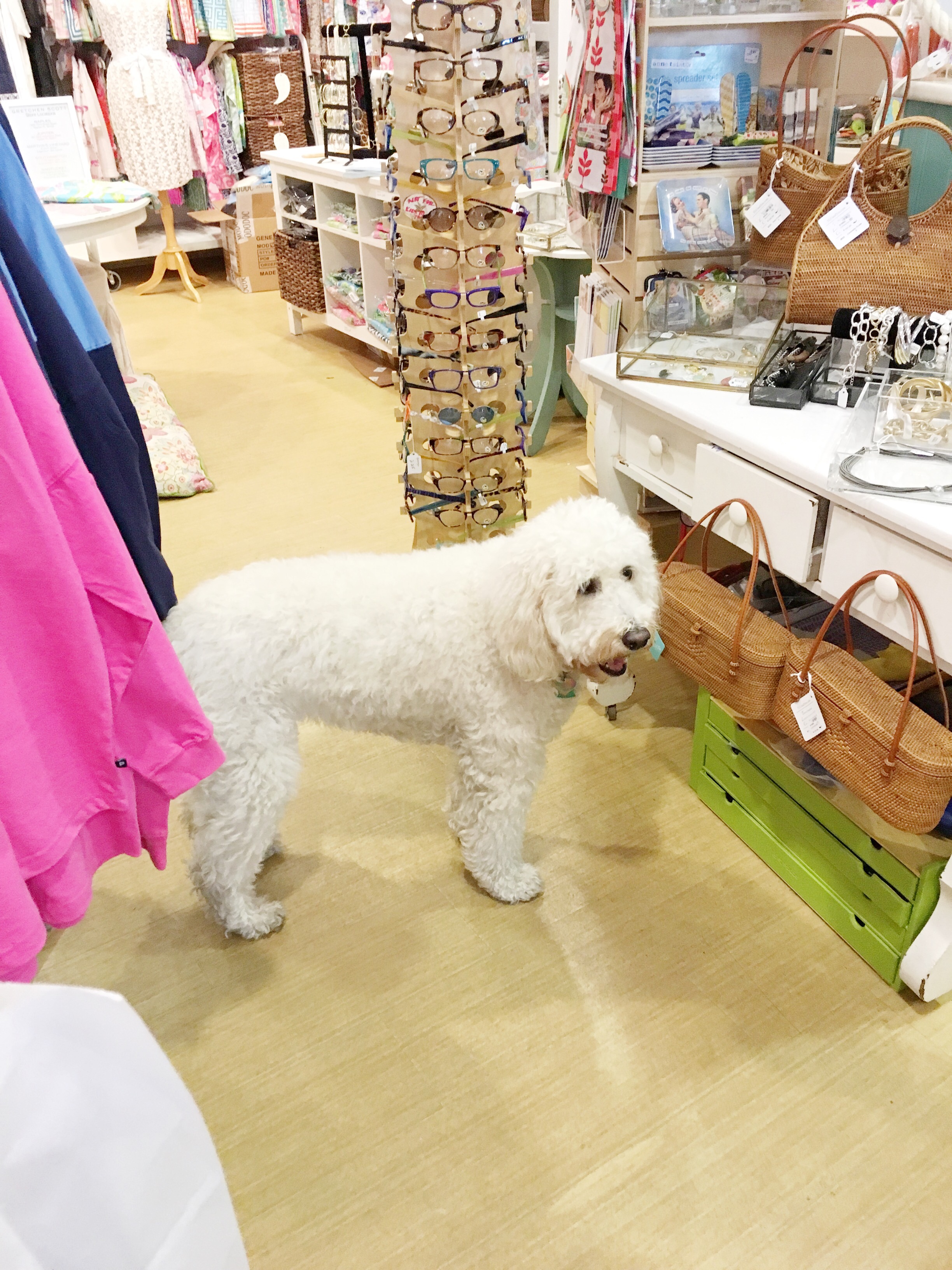 Let's quit fudging around and get to the good stuff – C H O C O L A T E at Aunt Leah's Fudge!!! 😋
As if we weren't spoiled enough today, the last pit stop was at the outrageously delicious Oath pizza shop!!! It is a must try! I had such a blast experiencing Nantucket Island for the first time with my blogging babes that we plan on heading back again during the summer!
There's nothing but good vibes and good people making an honest living here. I can see why Nantucket is such a popular destination in the summer. Not only are the views breathtaking, but there's so much history and culture in this lively town. Come here and explore for yourself; you'll sea what I'm talking about!
This trip was sponsored by NIR Retail. All views and opinions are my own.