Being a blogger and constantly on the go, I'm always craving something fresh, quick, and nutritious to keep me moving  throughout the day. With that said, I've always been a fan of Wendy's and their fresh food philosophy! This summer their serving up a variety of their savory salads hand-chopped daily for your convenience – say hello to freshness and no fuss in kitchen! The best part is everything on the salad menu is wallet and waist friendly. What's not to love?!
I had the pleasure of attending a Food Show at a local Wendy's in Framingham recently, and I was pleasantly surprised how strongly they took pride in their daily operations. Since opening their doors in 1969, they've proudly sourced most of their produce and fresh ingredients from American farmers and ranchers.
Their time from field to restaurant is between 24-36 hours. Salads are made with knives, not scissors – don't expect a lackluster bagged salad here! The produce comes in full cases ready to be chopped, prepped, and served. It doesn't stop there! The chicken is cooked and grilled throughout the day; fresh and never frozen. Trust me, you can taste the difference!
Quality is their utmost priority, and I admire how Wendy's goes that extra mile to ensure strict policies are enforced through their Animal Welfare Program and their Supplier Code of Conduct.
This salad was absolutely DIVINE and so perfect for the summer – get it while it lasts! The freshly cut strawberries and juicy mangos is the perfect medley paired with the Marzetti Simply Dressed Honey-citrus vinaigrette! The grilled chicken was juicy and tender and complimented the salad well. (You can opt to have it sans chicken).
I love how all the salads are bite sized! The marinated grilled chicken breast and the melt in your mouth mozzarella was the perfect combo! The grape tomatoes and croutons gave it such a nice crunch with the bed of freshly chopped salad. On top of that, the creamy basil pesto was such a nice touch!
Get moving and grooving with this nutrient-rich salad that packs a powerful punch! It's high in protein and low carb. The freshly grilled chicken is  paired with the sun dried tomato quinoa, feta cheese, and white bean hummus. You'll get a little taste of Italy in each scrumptious bite.
Wendy's classic chili truly shines in this flavorful salad! The shredded cheddar, chunky salsa, diced tomatoes, and corn tortilla chips is a fiesta in your mouth. Indulge and top it off with sour cream! Who says salads have to be boring and bland?!
Is your mouth watering yet?! 😜
Don't forget to try the new FruitTea Chillers! The Strawberry Passionfruit flavor was my absolute fav!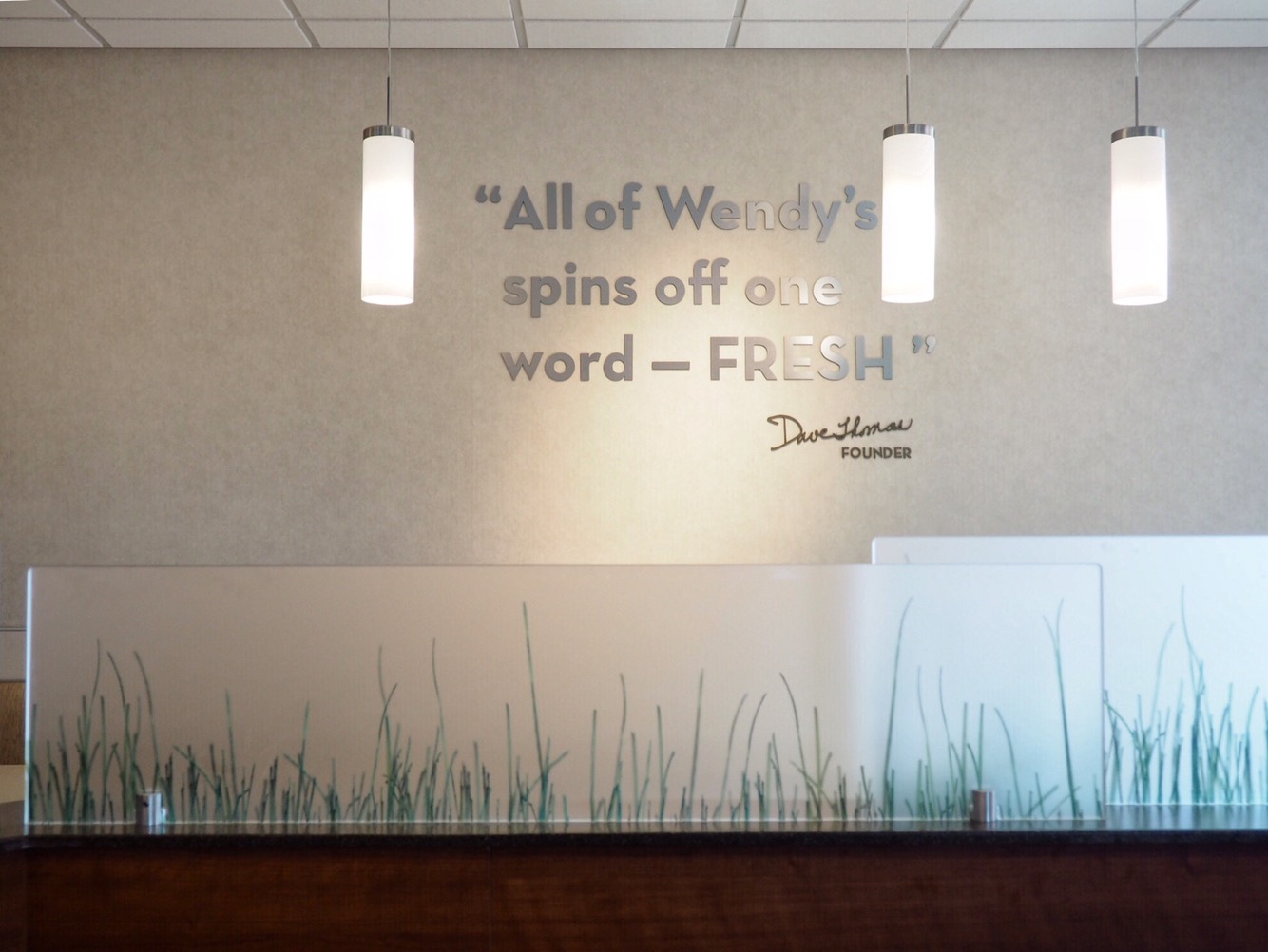 Wendy's is not your not typical fast food chain restaurant. Fresh is their philosophy and quality food is what they deliver. I thoroughly enjoyed my visit here and all the summer seasonal salads far exceeded my expectations! If you're looking for something healthy and convenient without compromising taste, then Wendy's is your place! You don't have to worry about breaking the bank here. It's on the go without the guilt! This experience definitely opened up my eyes and appeased my taste buds!


Thank you for reading, loves! Stay happy and healthy! XO
This post is sponsored by Wendy's. All views and opinions are my own.